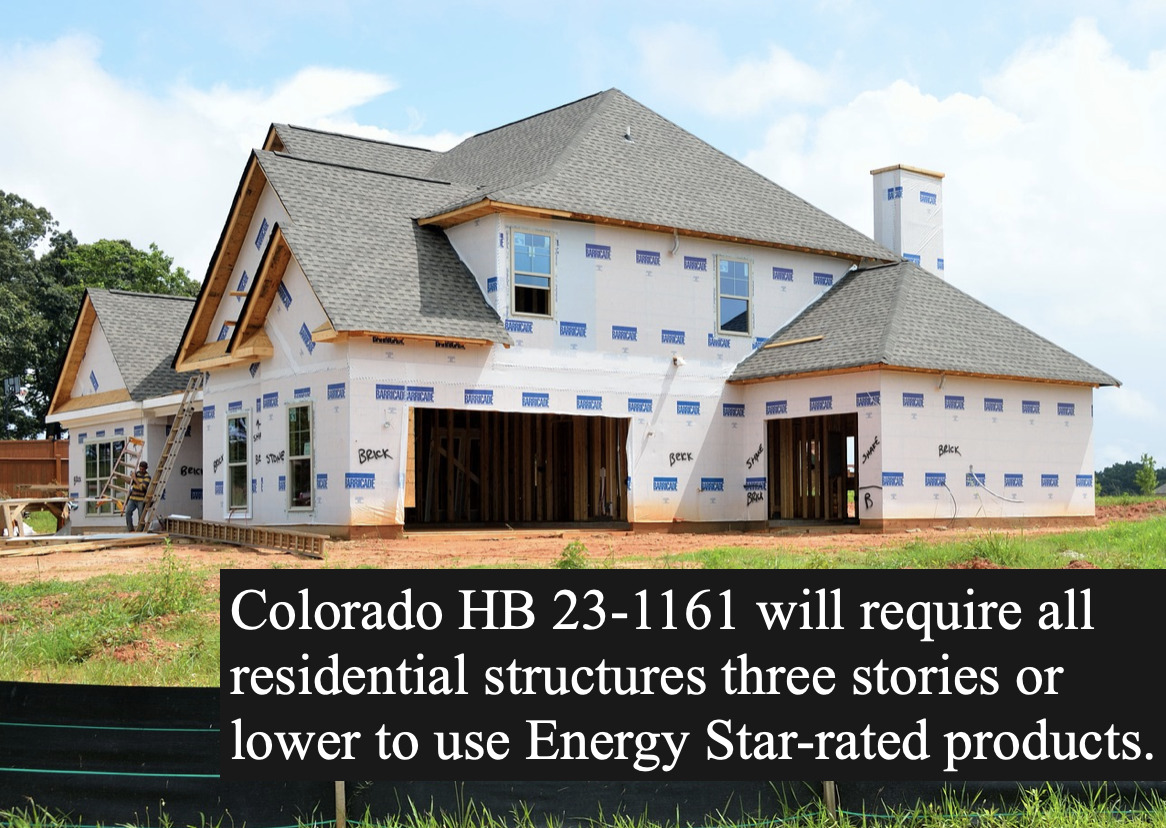 Colorado has discovered a new way to generate revenue from window and door remodeling retailers. I'm sure everyone in the window and door retail sector is just thrilled about it.

Starting in January 2026, a new law regarding environmental standards will be implemented in Colorado. This law will require all residential structures that are three stories or lower to use Energy Star-rated products. House Bill 23-1161 applies to a variety of appliances, fixtures, and products used in residential buildings, including doors, windows, and skylights. Even though parts of Colorado are located in the North-Central climate zone, the new law mandates the use of Energy Star-rated fenestration products for the Northern climate zone. This law represents a change in the state's approach to building and energy codes, which have traditionally been adopted at the local level. Kathy Krafka Harkema, the U.S. technical operations director for the Fenestration & Glazing Industry Alliance, notes that this marks a significant shift in policy.

In order to enforce the new law, Colorado officials have planned to conduct spot checks on major retailers and distributors through mystery shopping. This law, which is not just a proposed legislation, requires responsible business owners to thoroughly review their operations to ensure compliance. To report potential violations, individuals can make anonymous reports on the state's website. These reports will then be processed and violators will be reported to the attorney general. If found in violation, civil action may be taken, with civil penalties being sought. The complaint hotline is specifically set up for anonymous reporting, and each violation carries a fine of $2,000. It is important to note that exceptions are provided for custom-made residential doors and windows for historically designated buildings, in order to maintain their unique character.
Read the full article at: www.dwmmag.com