Bi-Fold Door Systems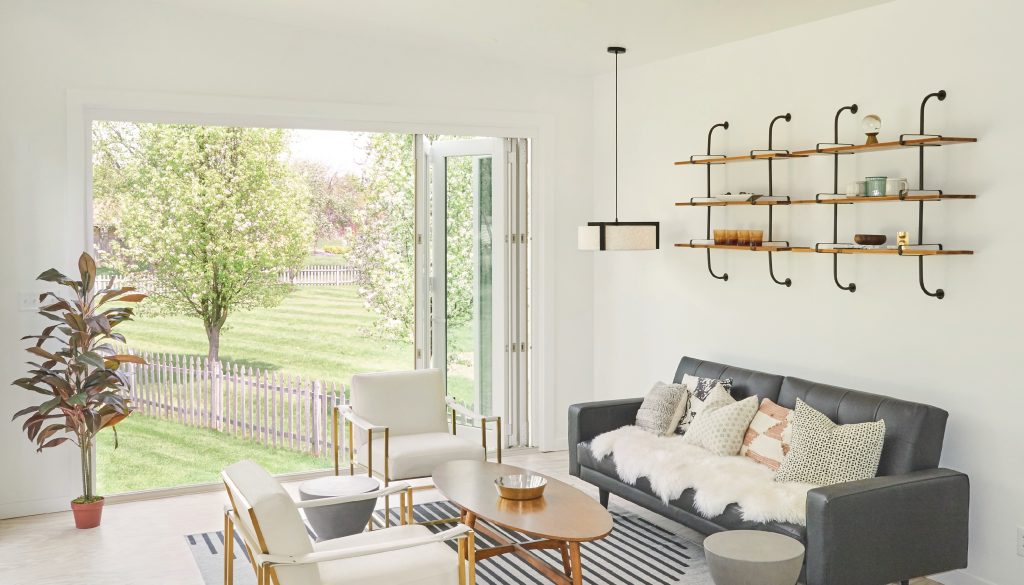 With bi-fold doors, you can blur the lines between indoors and out and create
spectacular spaces for relaxing, entertaining, or just being.
Bi-Fold Door Systems
not only connect a home to the outdoors, but they can also be customized to fit any aesthetic from contemporary to traditional. These doors are engineered for smooth and easy operation, feature low-maintenance exteriors and are available in an array of style options and configurations to transform any space into something extraordinary. Enjoy breathtaking views and instill a sense of open space with panels that hide in plain sight, flush sills that create a seamless transition and narrow profiles that maximize light.
Transform your space – expand living areas & maximize views. Energy-efficient!