Make the Neighbors Jealous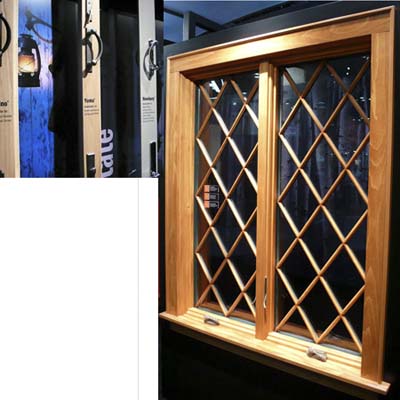 Historic home owners will often stick with their beautiful old inefficient windows simply because the modern replacements are so lacking in character. You can't get much closer to period-appropriate than Andersen Windows with the new diamond panes here. They match the sash to the surrounding frame, and also avoid the telltale plastic "hardware" with a wide range of metal options.

Windows are the most visible, yet most commonly under-appreciated, components of older and historic homes and buildings.
In addition to adding beauty and character, original windows serve a great purpose — they connect the outside of the building to the inside and, as an integral part of the architecture, offer invaluable clues to a building's history.

Despite this value, however, historic windows often get the blame for a building's energy loss. Most often, people jump to replace their older windows because a) companies promise that their replacement windows will save clients time and money, and b) it's promoted as the "green" thing to do. In fact, a thriving industry has grown around this perceived need to replace rather than restore. But there are times when restoration will not suffice…sometimes it is time to move on.

Historic windows

Are my windows an important architectural or defining feature of my building?
Are there ways I can retrofit my windows to achieve greater energy efficiency?
Will replacement windows last as long as my originals?
Are there more cost-effective approaches available other than replacement windows?
Will replacement windows fit the character of my property or detract from it?

Whatever questions you ask yourself window replacement is not meant to be painful. If your home has character and charm we have you covered. Andersen's window and door lines are meant to beautify any home. Isn't that why we are always trying to outdo the neighbors?