It seems all the rage these days is a contemporary home.  Black hardware, mid-century modern, contemporary entry doors…all of these are what's being touted as cool for the home.  It must have to do with Millenials being able to buys homes now.  What about blinds-between-the-glass?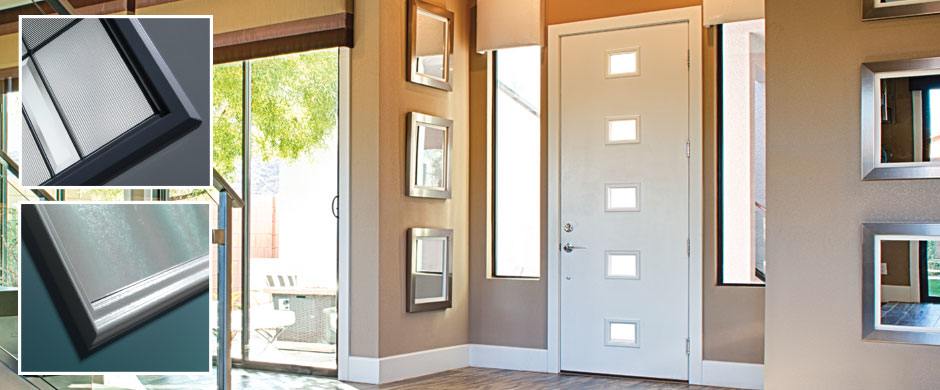 ---
Mid-century modern is an architectural, interior, product and graphic design that describes mid-20th century developments in modern design, architecture and urban development from roughly 1933 to 1965. The term, employed as a style descriptor as early as the mid-1950s, was reaffirmed in 1983 by Cara Greenberg in the title of her book, Mid-Century Modern: Furniture of the 1950s (Random House), celebrating the style that is now recognized by scholars and museums worldwide as a significant design movement.
---
Well, blinds-between-the-glass, in regards to patio doors, makes sense if you are going for the sleeker, cleaner, modern look for your home.  Clean and sleek, patio doors with these type of blinds are more convenient than drapes or slatted blinds. Trends are just that, trends.  But things always come back in style.   If you remodel your home to look more modern, patio doors with blinds-between-the-glass seem like a no-brainer.  They are also safer for children because there are no cords hanging from them.  Personally, I like more traditional window treatment near doors,  but who am I to judge.  If you want blinds-between-the-glass in you doors, there could be worse design decisions, especially if you want mod.  Just be prepared, they may require service in the future.
-RWA