Property insurers are girding for major claims stemming from damage caused by Wednesday's hail storms and tornadoes.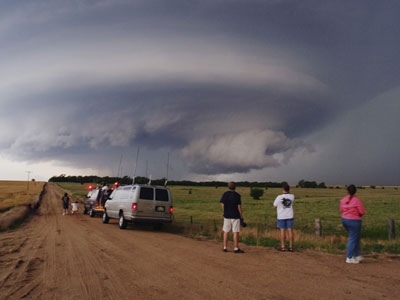 No estimates had been compiled by Thursday morning, but the total could be significant, said Carole Walker, executive director of the Rocky Mountain Insurance Information Association.
The Green Valley Ranch neighborhood in northeast Denver and areas around Denver International Airport were especially hard hit by hail. But damage occurred in other parts of metro Denver as well.
"When it's this widespread, we're still in a wait-and-see mode," Walker said. "Claims are starting to come in from Tuesday and Wednesday, and we're bracing for Round 3."
The National Weather Service in Boulder is forecasting another run of thunderstorms Thursday afternoon, starting around 1 p.m. in metro Denver. Some of the storms may become severe in the late afternoon and early evening, with the heaviest weather expected along and south of a line from Denver to Akron.
The weather service said the slow-moving storms could produce hail up to 1½-inches in diameter and drop up to 2-inches of rain in less than 45 minutes.
Frontier Airlines reported that six of its aircraft were damaged by hail, causing 16 flights to be canceled. At least 40 flights were diverted from DIA and lengthy delays extended into Wednesday night.
Alpine Buick GMC in southwest Denver said hail and wind, primarily from Tuesday's storm, damaged 98 percent of its vehicles, valued at $10 million.
As a result, the dealership is holding a "hail sale" with discounted prices on new and used vehicles that were damaged by hail.
Hail traditionally is the largest source of property insurance claims in Colorado.
"It's the most expensive insured catastrophe," Walker said.
2009 was the worst year, with $1.4 billion in hail claims stemming from three major storms.
Walker said DIA can be a major source of claims with thousands of cars in unprotected surface parking.
"A couple of years ago there was a storm at DIA with baseball-sized hail," she said. "People came back from traveling and wondered if somebody had vandalized their cars."
The Rocky Mountain Insurance Information Association recommends that homeowners make temporary repairs to damaged homes and vehicles to protect them from new storms, even before claims have been filed.
Homeowners insurance covers damage from tornadoes, wind and hail. Property damage from rising water is covered only by separate flood insurance policies.
Vehicle damage from hail, wind and flooding is covered if policies have comprehensive coverage.
The Denver/Boulder Better Business Bureau warned consumers to be wary of unscrupulous contractors pitching home-repair services.
The BBB closed more than 210 complaints against roofers in 2013 and reports that roofers were the most-asked about industry with more than 126,000 business reviews provided.
Some of the most serious complaints filed against roofers in 2013 alleged incomplete work after thousands of dollars had been paid up front. Other complaints said warranties were not honored.
"Don't fall for a high-pressure sales pitch from a storm-chaser knocking on doors," said BBB president and CEO Su Hawk, who recommended that consumers look for BBB-accredited companies.
Read more: Insurers gird for big Colorado hail-damage claims, storms line up again – The Denver Post
[wpseo_address oneline="1″ show_url="1″]