The U.S. Environmental Protection Agency (EPA) and the U.S. Department of Energy (DOE) are honoring 128 businesses and organizations in 33 states with the Energy Star's Partner of the Year award for their commitment to saving energy and protecting the environment through superior energy efficiency achievements. Awardees are helping families save money by saving energy in innovative ways including working with utilities to offer rebates to customers, creating more efficient products, and launching efficiency projects.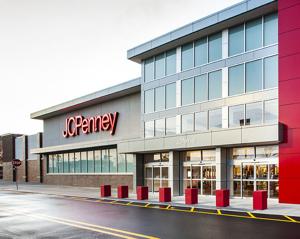 In 2014 alone, Energy Star partners, including the 128 Partners of the Year awardees, prevented more than 300 million metric tons of greenhouse gas emissions and reduced utility bills for Americans by $34 billion.
J.C. Penney Co., based in Plano, is among Energy Star's Partners of the Year.
"Our Energy Star Partner of the Year award winners demonstrate that energy efficiency is a smart business decision that supports their bottom line, and helps their customers save money and energy," said EPA Administrator Gina McCarthy. "I congratulate our Energy Star Partners of the Year for their leadership and commitment to reducing greenhouse gas emissions and taking action that will help us leave a healthier planet for future generations."
The awards will be presented in Washington, D.C., at the Marriott Wardman Park Hotel on April 20. EPA Administrator McCarthy and Jim Gibbons, Goodwill Industries International President and CEO, will provide keynote remarks.
"Energy Star Partner of the Year Award winners are delivering advanced energy efficiency solutions that help American families and businesses save money by saving energy," said Energy Secretary Ernest Moniz. "Their efforts play an important role in protecting the environment by reducing greenhouse gas emissions, while also moving our nation closer to a clean energy future."
This year's awardees include manufacturers, retailers, public schools, hospitals, real estate companies, homebuilders and other businesses and organizations, from Fortune 500 companies to small businesses. Several organizations are first-time Energy Star Partner of the Year awardees.
Link here:  J.C. Penney Co. among honorees in EPA's 2015 Energy Star Partners of the Year