People were not Kurt Clason's calling, initially.

Though he could talk someone's ear off, his first career was engineering, where the most complex numbers and formulas became a second language to him. Yet learning to manage people took a little time. On paper, it may be unexpected that Clason, NAHB's Remodeler of the Year, has made an overwhelmingly positive impression with that background, but in his personal and work relationships, it's no surprise.

Clason opened Ossipee, New Hampshire-based Clason Remodeling, known then as K.A. Clason Fine Woodworking, in 2006 after retiring from the U.S. Coast Guard. His first focus included building and fixing island properties until the recession nudged him to expand into remodeling. Clason Remodeling has since settled into the title of the "Lakes Region's premier remodeler." It's an inscription he and his team of 13 proudly wear on their shirts and show through their professionalism on the jobsite.

The title came to the company in 2019 when Clason decided to differentiate himself from surrounding Lakes Region builders and remodelers.

The Clason Remodeling crew. | Photo: Allan Wolf – WolfReel Visuals

"We made the decision to change the name of the company then and instead focus solely on remodels," Clason wrote in his Remodeler of the Year application. "There are several high-end new construction builders in the area, but all say that they also do remodels."

That, his frame-to-finish process, and dedication to superior craftsmanship are what sets him apart from the local competition. Clason and his team work on three to five projects a year within the $500,000 to $1 million-plus range.

Much of the company's work is renovating vacation homes for clients primarily from Massachusetts, New York, and California—the type of clientele who appreciate the most innovative products, design, and construction methods, something Clason makes a primary focus for himself and his crew. Continuing education, whether it's through NAHB, local associations, or attending the International Builders' Show, keeps Clason's crew ahead of the rest.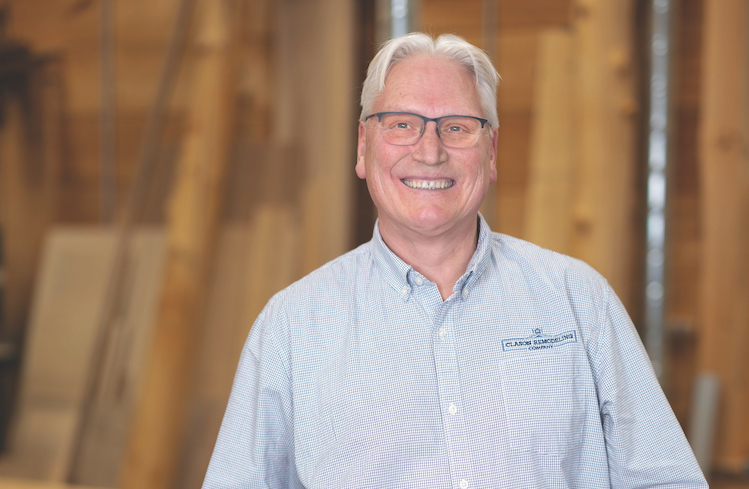 Read the full article at: www.proremodeler.com